Working Together Since 1991
About Us
The mission of the NJRRA is to provide a common voice on established positions benefiting freight railroads, their customers, employees, vendors and residents of New Jersey resulting in economic prosperity and job growth throughout the state.
 American Short Line and Regional Rail Association
Most of our members belong to the American Short Line and Regional Railroad Association,  the national association of the smaller railroads in North America. ASLRRA's web site can be found at www.aslrra.org
Associate Members
Associate membership is available to contractors, suppliers and vendors who support the railroad industry. NJRRA is thankful to all associate members for assisting in fulfilling our mission.
Freight Railroads
The Importance of Railroads in NJ Industry
In the United States, freight railroads move over 2 billion tons annually across nearly 140,000 miles of privately-owned infrastructure that runs through 49 States.
In New Jersey, there are close to 1,000 miles of freight track. In 2013, freight rail supported 1 in 15 jobs in the state including:
400,000 in retail and wholesale
300,000 in transportation
185,000 in manufacturing
100,000 in construction
There are 17 operating freight railroads with over 1,200 freight rail employees. These railroads comprise class 1 railroads – CSX Transportation and Norfolk Southern as well as class 2 and class 3 in size throughout the Garden State.
Freight railroads play a large role in keeping NJ competitive and provide solid contributions to the state's economy. Industries dependent on freight railroads represent 28% of the states total GDP. The chemical industry and International ports in the northern and southern part of the state rely on freight rail to keep cargo moving.
Statistics
Freight Railroads in New  Jersey
Freight railroads are an integral part of New Jersey's industry. For more Fast Facts about Freight railroads and their employees in the State of New Jersey, click on the button below.
Number of Freight Railroads
What we Do
Frequently Asked Questions
What is a Short Line Railroad?
A short line railroad provides the same services as a larger railroad, just over a smaller area than one of the Class 1 railroads (such as Norfolk Southern or CSX).
If a short line provides the same services as a larger railroad, why should I use a short line?
The short line is a local company with local offices, and people who pay personal attention to your shipments and needs. This personal attention allows you to better schedule your material movements, and manage your transportation costs.
My supplier isn't located on the short line. Can I still use the short line?
Absolutely. All of New Jersey's short lines connect with the North American rail network, allowing shipments from the US, Canada, and Mexico to be shipped both in and out of the state. The short line can help you with setting up rates and getting cars to move your shipment in, and many of the railroads are served by more than one Class 1 carrier, so competitive rates can be created.
I don't have a rail siding at my business location, can I still get rail service?
Yes. If your business is located next to a railroad, but you don't have a siding to unload on, the short line can help your business to build a siding. If your business is not near a railroad, most short lines have public team tracks available at little or no cost that your business could use to receive and unload cars. A short-haul trucker can be used to move your shipments to your place of business.
Why don't I just use truck for the whole shipment?
A railcar can hold three to four times what a single truck can hold. The railcar does not have the same unloading time cost requirements that a truck has, so you can unload the car to your schedule, not the trucker's. The freight rate for a single car is usually very competitive to the three or four truck load equivalents, and when combined with the ease of scheduling and the superior service provided by the short line, the scales are usually tipped in the short line's favor.
Use a Short Line to Help Your Business
Other New Jersey Railroads
Belvidere & Delaware River Railway (BDRV)
East Jersey Railroad (EJR)
Hainesport Industrial Railroad LLC (HIRR)
New Jersey Rail Carrier LLC (NJRC)
Southern Railroad of New Jersey (SRNJ)
Morristown & Erie Railway, Inc. (ME)
Members
Our Class 1 Railroad Members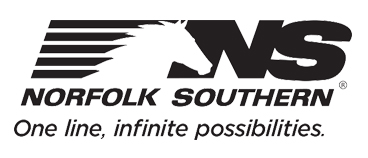 Norfolk Southern Corporation (NYSE: NSC) is one of the nation's premier transportation companies. Its Norfolk Southern Railway Company subsidiary operates approximately 19,500 route miles in 22 states and the District of Columbia, serves every major container port in the eastern United States, and provides efficient connections to other rail carriers. Norfolk Southern is a major transporter of industrial products, including chemicals, agriculture, and metals and construction materials. In addition, the railroad operates the most extensive intermodal network in the East and is a principal carrier of coal, automobiles, and automotive parts.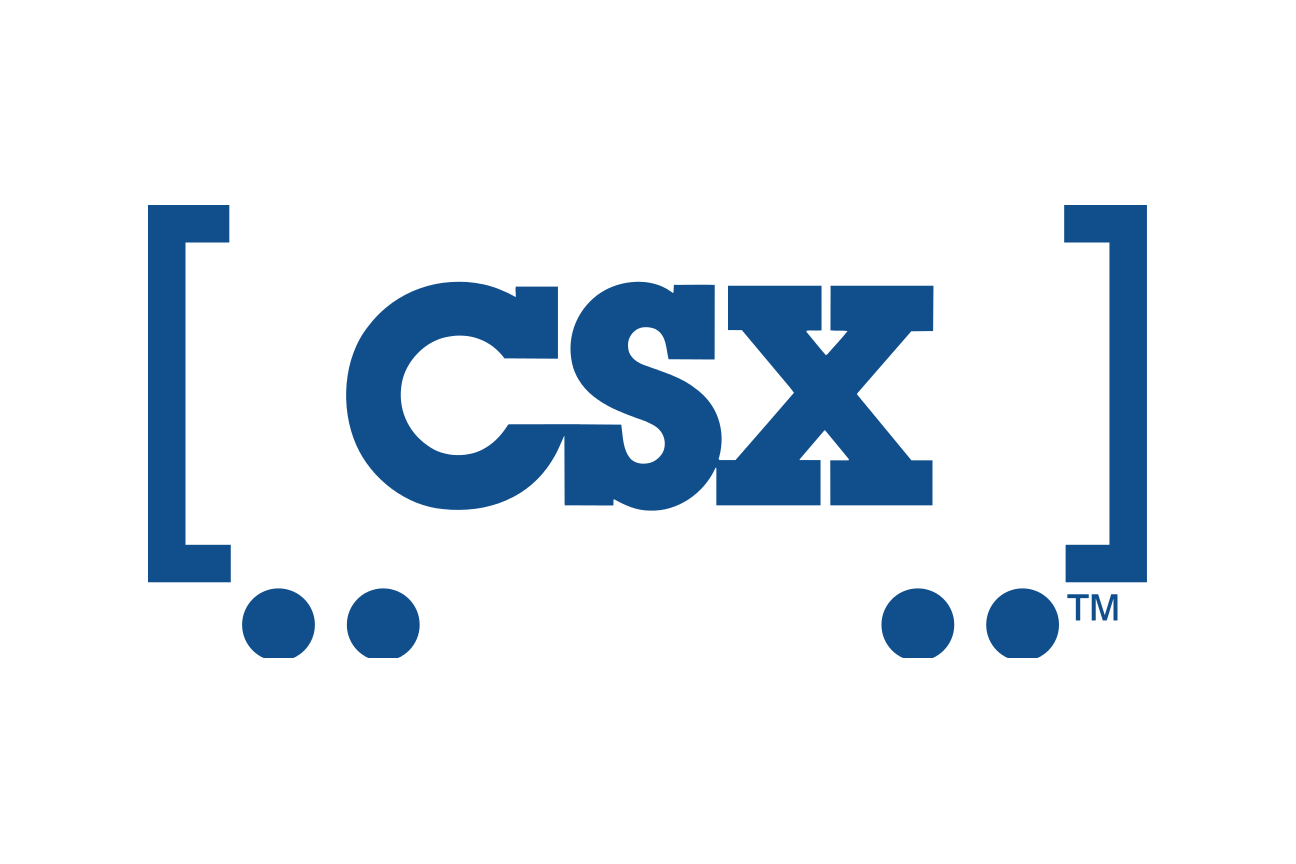 CSX Corporation, together with its subsidiaries based in Jacksonville, Fla., is one of the nation's leading transportation suppliers. The company's rail and intermodal businesses provide rail-based transportation services including traditional rail service and the transport of intermodal containers and trailers.
Overall, the CSX Transportation network encompasses about 21,000 route miles of track in 23 states, the District of Columbia and the Canadian provinces of Ontario and Quebec. Our transportation network serves some of the largest population centers in the nation. Nearly two-thirds of Americans live within CSX's service territory.
Our transportation network serves some of the largest population centers in the nation. Nearly two-thirds of Americans live within CSX's service territory.
CSX serves major markets in the eastern United States and has access to over 70 ocean, river and lake port terminals along the Atlantic and Gulf Coasts, the Mississippi River, the Great Lakes and the St. Lawrence Seaway. The company also has access to Pacific ports through alliances with western railroads.
CSX moves a broad portfolio of products across the country in a way that minimizes the effect on the environment, takes traffic off an already congested highway system, and minimizes fuel consumption and transportation costs.
New Jersey Railroad Association
6 Terri Lane, Suite 300
Burlington, NJ 08016
609-868-1342