The mission of the NJRRA is to provide a common voice on established positions benefiting freight railroads, their customers, employees, vendors and residences of New Jersey resulting in economic prosperity and job growth throughout New Jersey.
Help your Business
Learn more about freight railroads in New Jersey, and how we can help your business
Short Line Railroads
The goal of our association is to raise awareness of Short Line Railroads in New Jersey, to educate the public on their uses and to provide access to safety information about railroads. 
Members, Associate Members & Contractors
 Become a member, an associate member, find resources and connect with other members.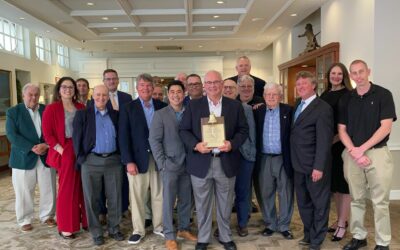 Tim Tierney joined Conrail in 1978. Working his way through various positions, Tim retires from Conrail as President & Chief Operating Officer. Conrail has been a longtime supporter of the New Jersey Railroad Association. We were thrilled to host a luncheon on...
read more
New Jersey Railroad Association
6 Terri Lane, Suite 300
Burlington, NJ 08016
609-868-1342